GABRIEL JOACHIM PERUMAL
FOUNDER OF INNOVATION GARAGE
GABRIEL is the Founder of Innovation Garage.
He strongly believes everyone can become and Innovator.
Graduated with a Diploma in Clean Energy from Singapore Polytechnic in 2013
He has conducted STEM based workshops in Collaboration with Singapore Science Centre on numerous occasions.
US EMBASSY SINGAPORE Selected Gabriel to Represent Singapore in THE YSEALI STEM EXCHANGE PROGRAM 2018 IN CAMBODIA.
HP INC is Supporting Innovation Garage's Mission in Empowering the Next Generation of Innovators through Project Unleash a Innovation Progam using the Microbit Platform to Teach Computational Thinking to Students at Big Hearts Student Care.
ABOUT US
WE AT INNOVATION GARAGE BELIEVE THAT ANYBODY CAN BE AN INVENTOR IF THEY BELIEVE IN THEMSELVES AND WILLING TO PUT IN THE HARD WORK TO REACH SUCCESs
MISSION
WE AT INNOVATION GARAGE EMPOWER THE NEXT GENERATION OF INNOVATORS USING STEM AS AN APPROACH TO TEACH COMPUTATIONAL THINKING AND ELECTRONICS TO HELP PEOPLE TURN THEIR VISION AND IDEAS INTO REALITY
INNOVATION IN THE COMMUNITY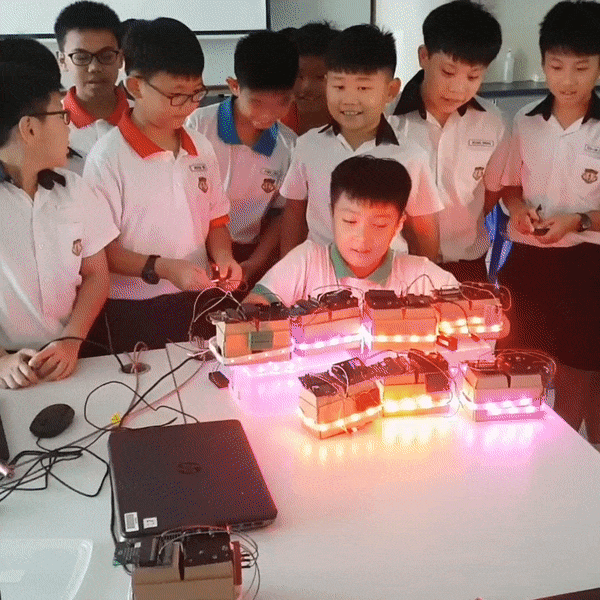 TOP 3 WIN VANIGAVETTAI ENTREPRENEURSHIP COMPETITION
MEDIA FEATURE ON OLI 96.8 FM